September 20, 2022
Quarkus Tools for IntelliJ 1.13.0 released!
We are very pleased to announce the 1.13.0 release of Quarkus Tools for IntelliJ. This release improves the Qute developer experience.
Improved Qute developer experience
InlayHint support
InlayHint is a new feature. It allows to add inline information about parameters and variables. This is very useful for Qute templates to get type information. InlayHints may also be clickable.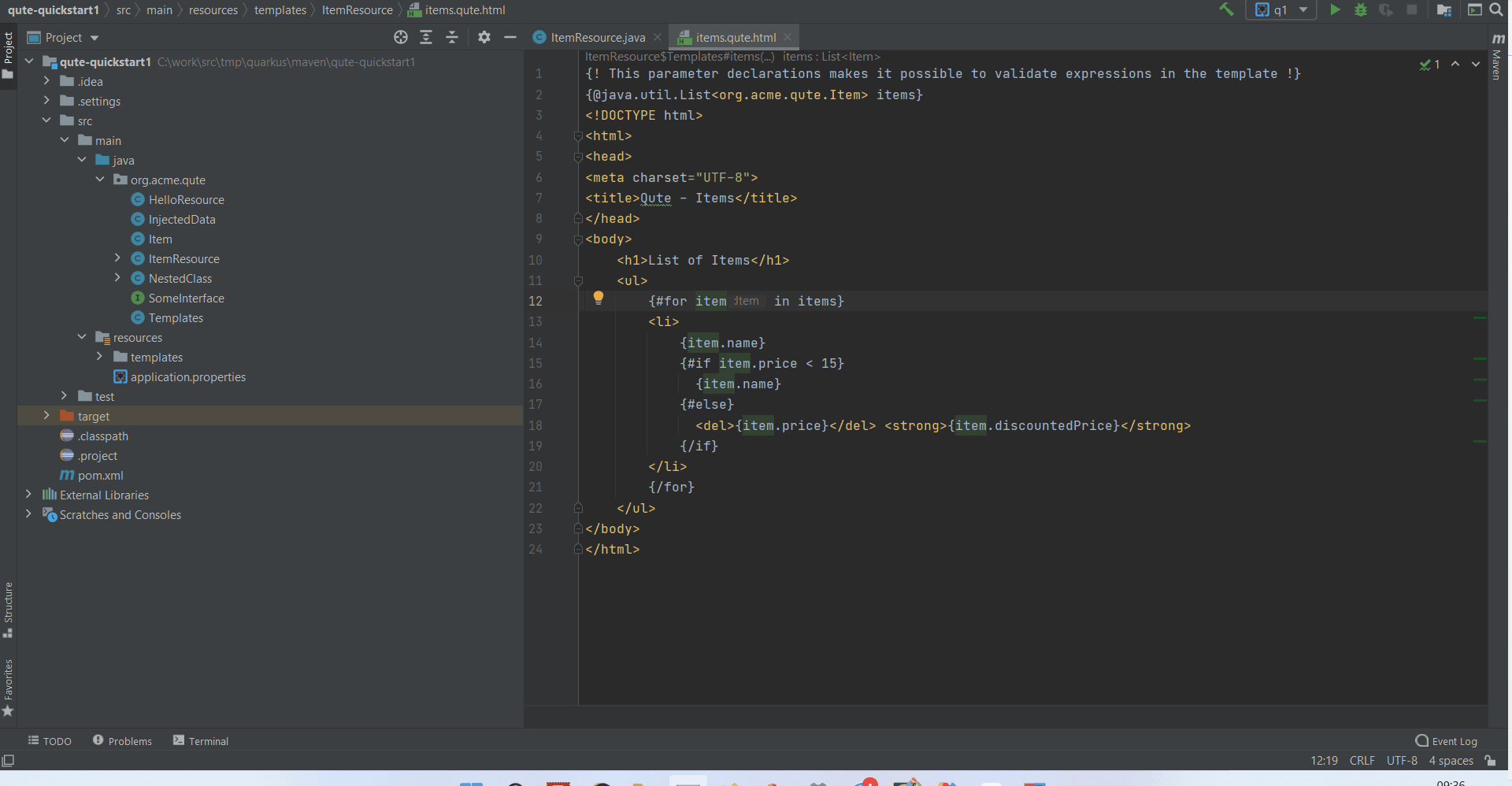 Moving Forward
If you have any questions, suggestions or feedback, by all means please open an issue.
Thank you for reading and stay tuned for the next release!